Expat blogs you need to follow
There are endless benefits to expatting, like living in the country of your choosing, getting away from the hustle and bustle of modern life, meeting new people and experiencing new cultures. Sometimes, particularly if you're far away from loved ones, it can feel like you're doing everything on your own. Having someone to guide you through the process can help.
Making expat friends and getting involved in the local community is a great way to live your best expat lifestyle, but reading blogs from fellow expats can also give you inspiration.
Today, we've put together ten expat blogs you need to follow. These sites are jam-packed with useful information, stunning photography, and all of the humour, emotion, and joy of upping sticks and starting a new life. Let us know your favourite blog in the comments below.
Anywhereist
After running Future Expats for more than ten years, where she covered expatting in Florida and Panama, Susanna Perkins launched Anywhereist, a site dedicated to expats who want to be able to live, work, and thrive anywhere in the world. Touching on everything from that initial discussion with your partner, through to deciding on where to live, how to generate an income and how to maximise your lifestyle in a new country, Anywhereist is a blog you need to bookmark. What's more, Susanna runs the Anywhereist Podcast, a weekly show with her friend Kitty Navias, where they offer information and tips on expatting, and advice on how to earn or supplement your income to live your very best life, wherever you may be.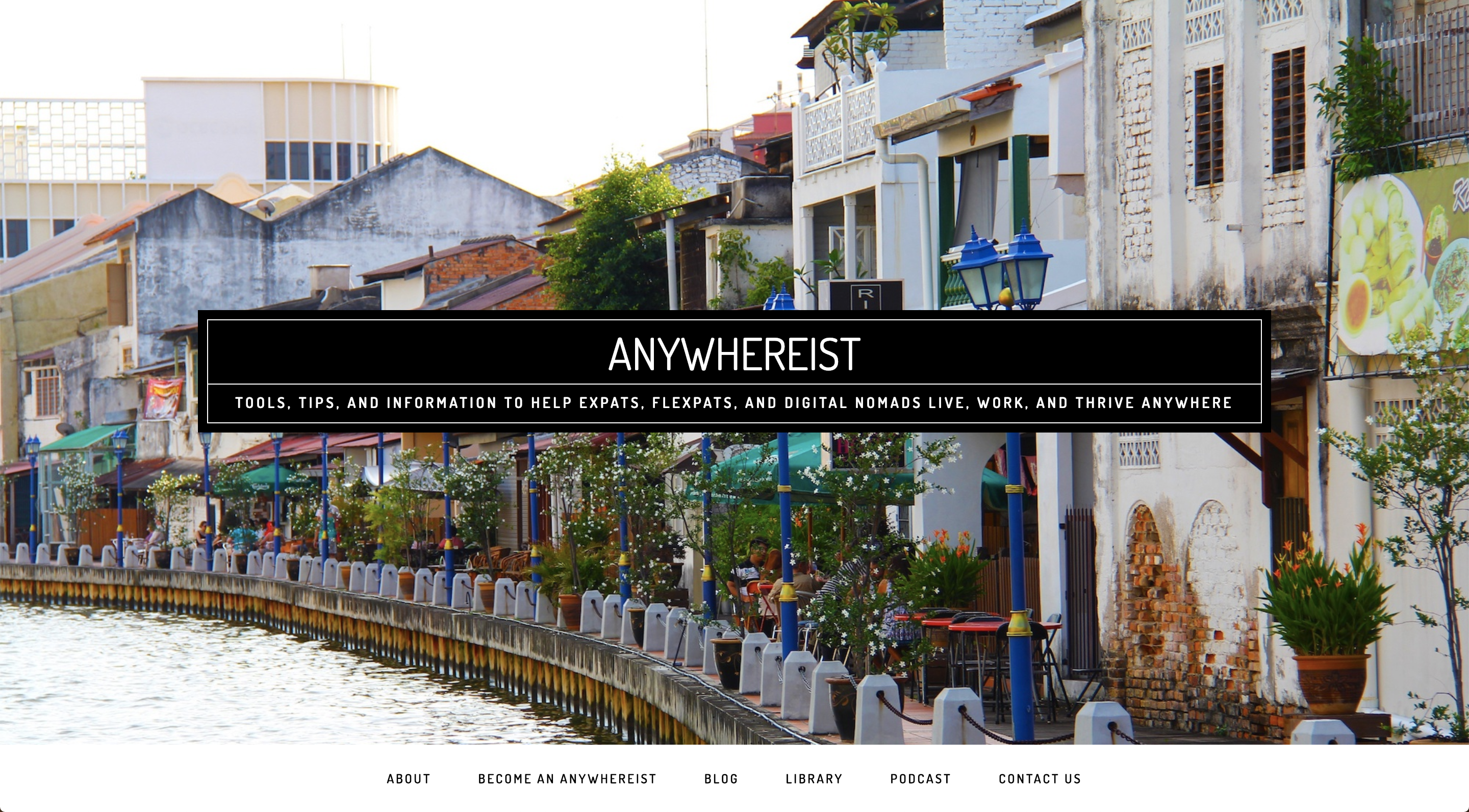 Migrating Miss
Sonja, who is from a small town in New Zealand, has lived and worked in more than forty countries around the world, and she's a self-confessed traveller. The blogger, who now resides in Edinburgh, Scotland, shares advice on living your best expat life and offers up great destinations to visit, whether you're looking to emigrate or simply want to travel more. Sure, not everything she posts is strictly relevant to the expatting community, but articles like 5 Ways To Make Friends When You Move Abroad, New Expat? To Do List For After Moving Abroad and 12 Expat Jobs That Will Help You Travel The World are must-read articles.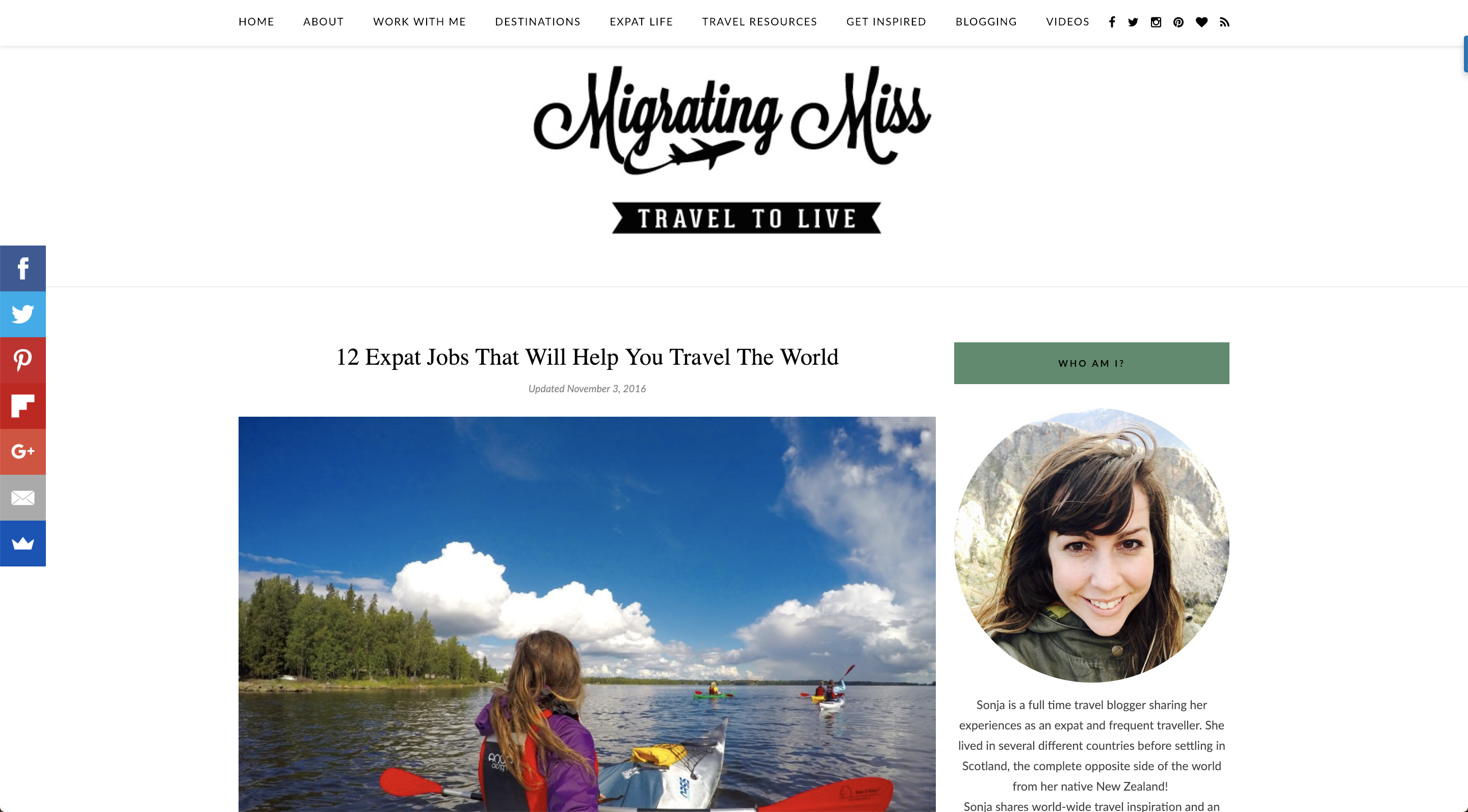 Lady and her Sweet Escapes
Covering the jaunts of a Filipino expat living in Dubai, Lady and her Sweet Escapes is another great blog you should add to your bookmarks. The blogger has been living in the UAE for more than ten years and works in the healthcare industry. She's married to travel blogger Ed and settled in Dubai for career opportunities and personal growth. She shares lots of great tips for expats and tourists alike, like money-saving tips for staying in top Dubai hotels, whilst her 20 before 2020 wishlist is a nice touch, offering food for thought to expats.
Dubai Expat Blog 
Whilst we're on the subject of Dubai, the Dubai Expat Blog is worth a mention. This blog isn't as personal as some of the others on the list, but it covers everything you'd need to know about expatting to Dubai, like setting up a business, knowing where to shop, finding places to eat out, and how to access health, education, and transport in Dubai. Founded more than ten years ago, the blog is a true authority in its niche, with new content posted every week.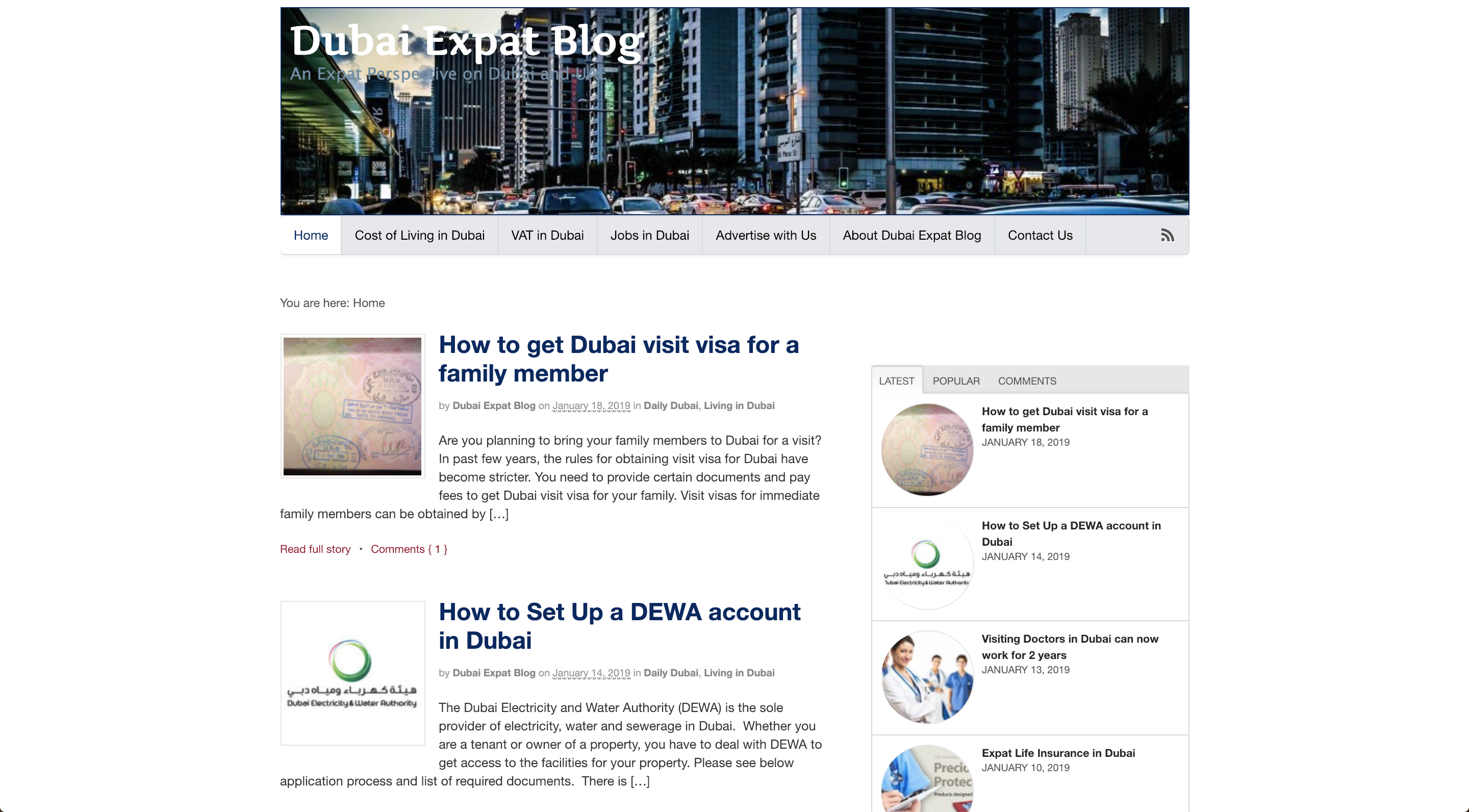 Spain for Pleasure
Spain is an ever-popular choice for British expats looking to move away and enjoy a life in the sun, and the Spain for Pleasure blog is the ultimate companion. This award-winning site is written for travellers, expats, and those who dream of a life in a city like Madrid, Alicante, Barcelona, or Bilbao. Managed by English teacher Josh, the blog is updated once or twice a month and features practical advice for wannabe-expats and those already in the country.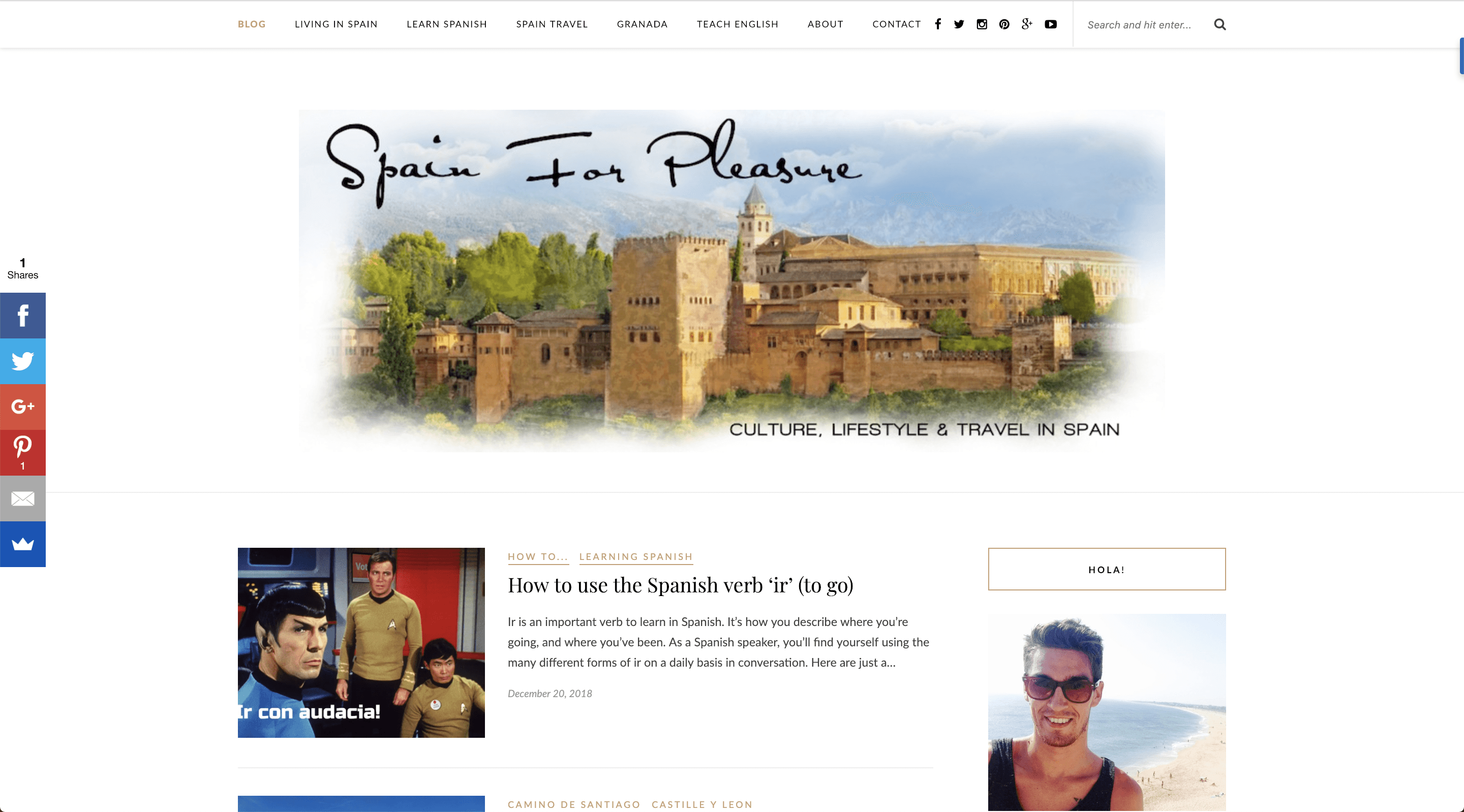 The Wander Blogger
Sarah founded The Wander Blogger back in 2011 to connect with mums and families that want to travel through Europe and Asia on a middle-of-the-road budget. She blogs around once per week and not only posts stunning photography but offers a real insight into the countries and destinations she chooses to visit. Perfect for those who have yet to decide on a destination for their new expat lifestyle, this blog is certainly one to add to your bookmarks.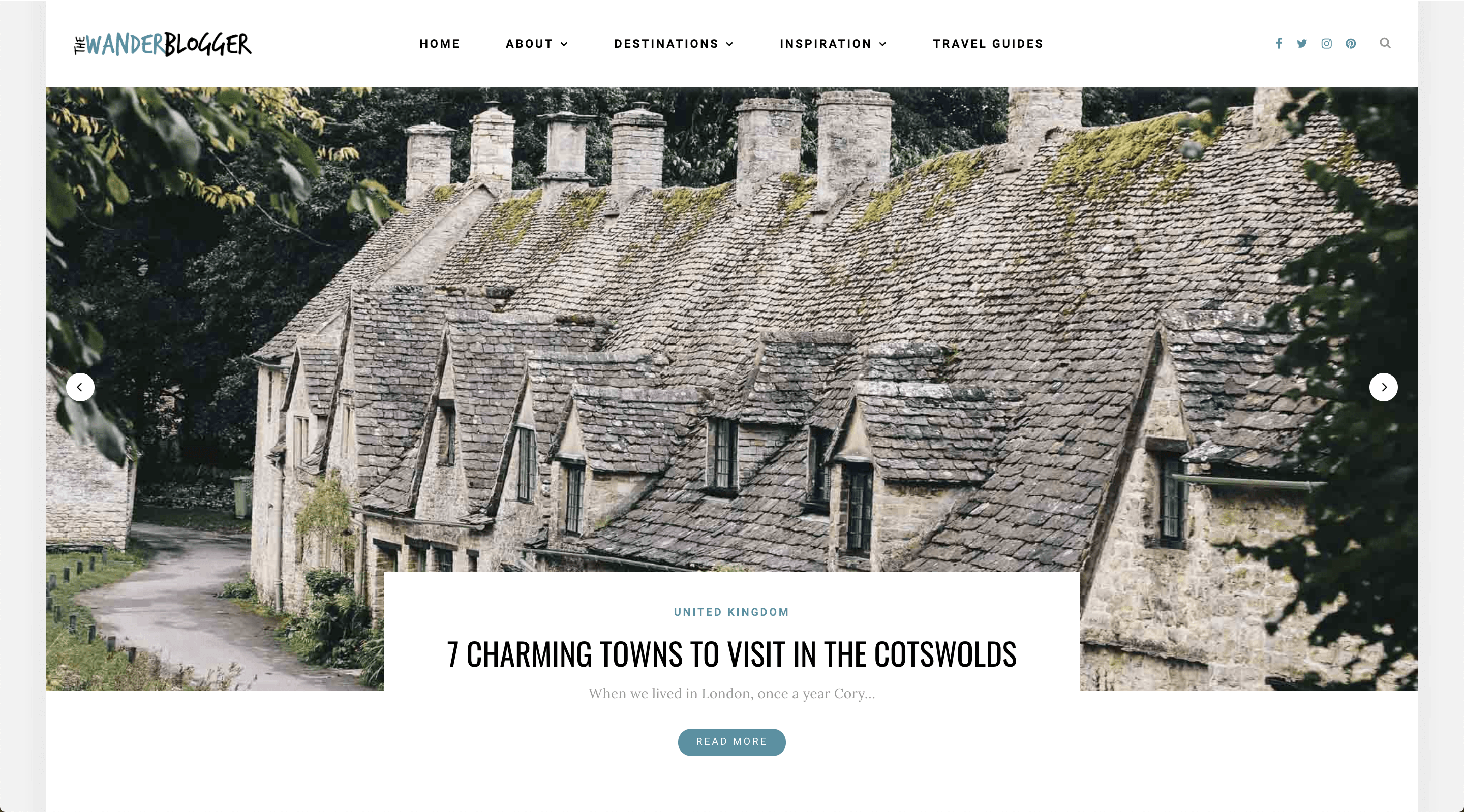 The Sunny Side of This
Many expats choose to leave their cold and dreary lives for a climate that's warmer and a culture that's more laid back - but not Isabel. The blogger, originally from Mexico, moved to Belgium, and blogs every week on The Sunny Side of This. She uses the blog to document all of the ups and downs of her adventures as she travels around the world and shares tips for backpackers and expats who want to explore new towns and cities and get the most out of their time away from home. Whilst the blog is targeted more toward travellers and tourists, expats should still find value in the blog, allowing them to seek out nooks and crannies for new adventures in their new country, and her 'expectation vs. reality' expat pieces are great!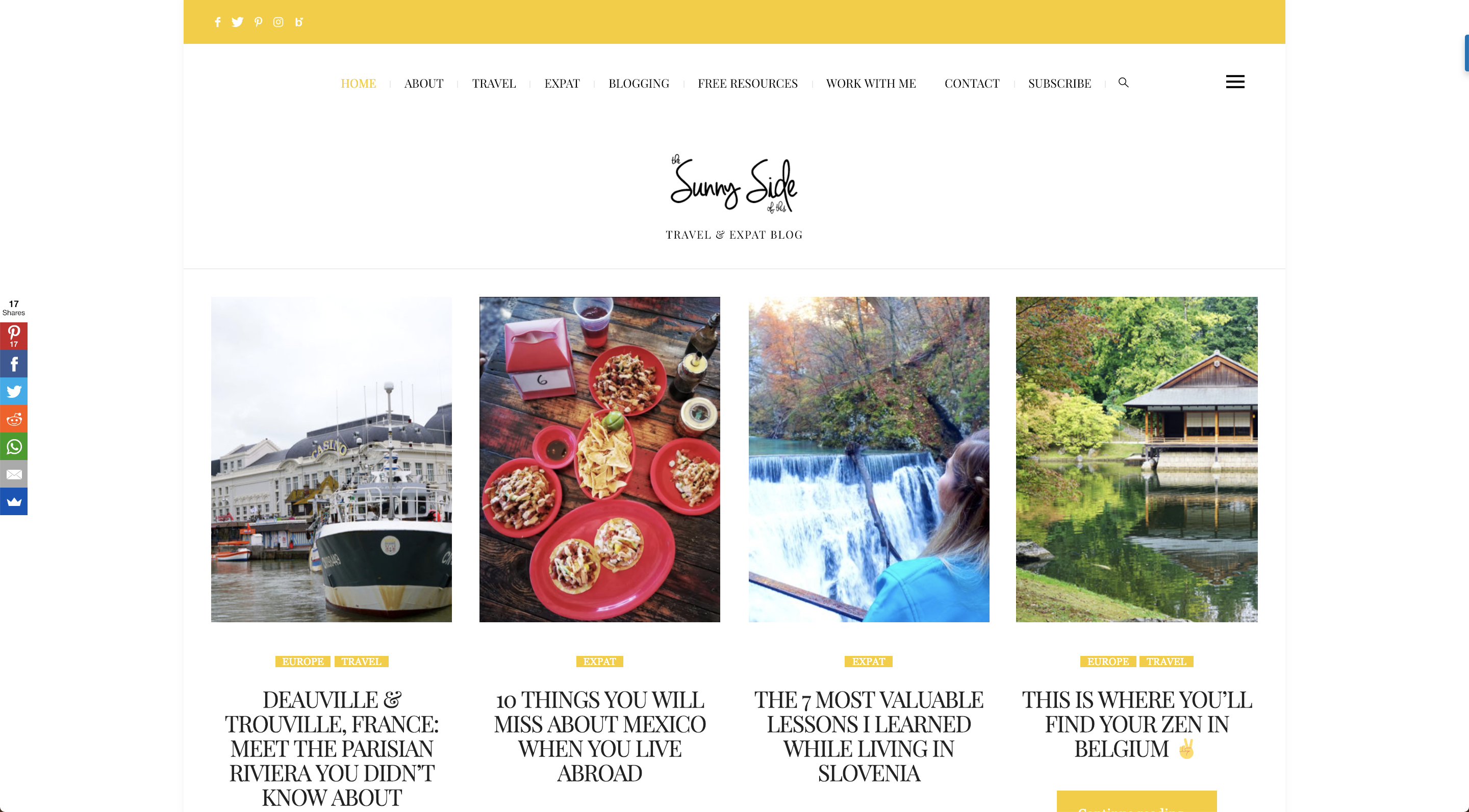 Arabian Notes
Lindsey Parry launched Arabian Notes more than five years ago, at a time when her father was terminally ill. The blogger, now a mum, moved from the United Kingdom to Abu Dhabi and has also spent time expatting in Dubai and in Brisbane, Australia. Whether you're considering a new life in the UAE, you're simply off on your holiday, or you're already an expat and you want to connect with a like-minded Brit, Arabian Notes is the blog for you. The blog is also home to the Expat Life category, documenting Lindsey's life and sharing tips on how to enjoy expatting without spending a fortune in Abu Dhabi. It's a brilliant resource.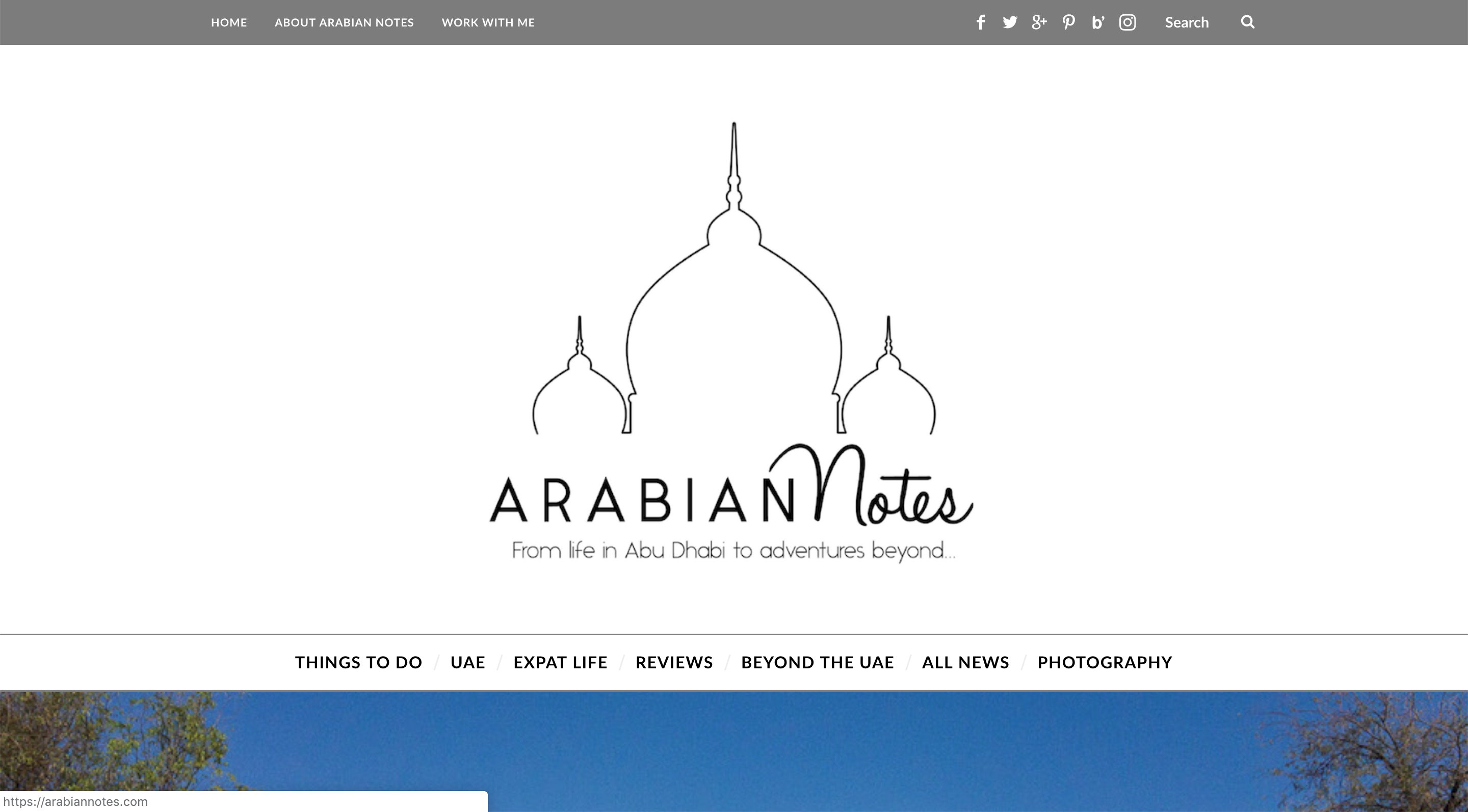 The Global Curious
Around five years ago, Martina decided to pack a bag and head off around the world, on a two-month trip. Not content after those eight weeks, Martina, from Buenos Aires, Argentina, became a traveller expat, changing paths and exploring the world. On her blog, The Global Curious, her blog posts cover cultural etiquettes, immigration, and everything in between. Her website is also host to the Travel Expat School, which features more great guides and blog posts that will no doubt be useful for travellers and expats that want to explore.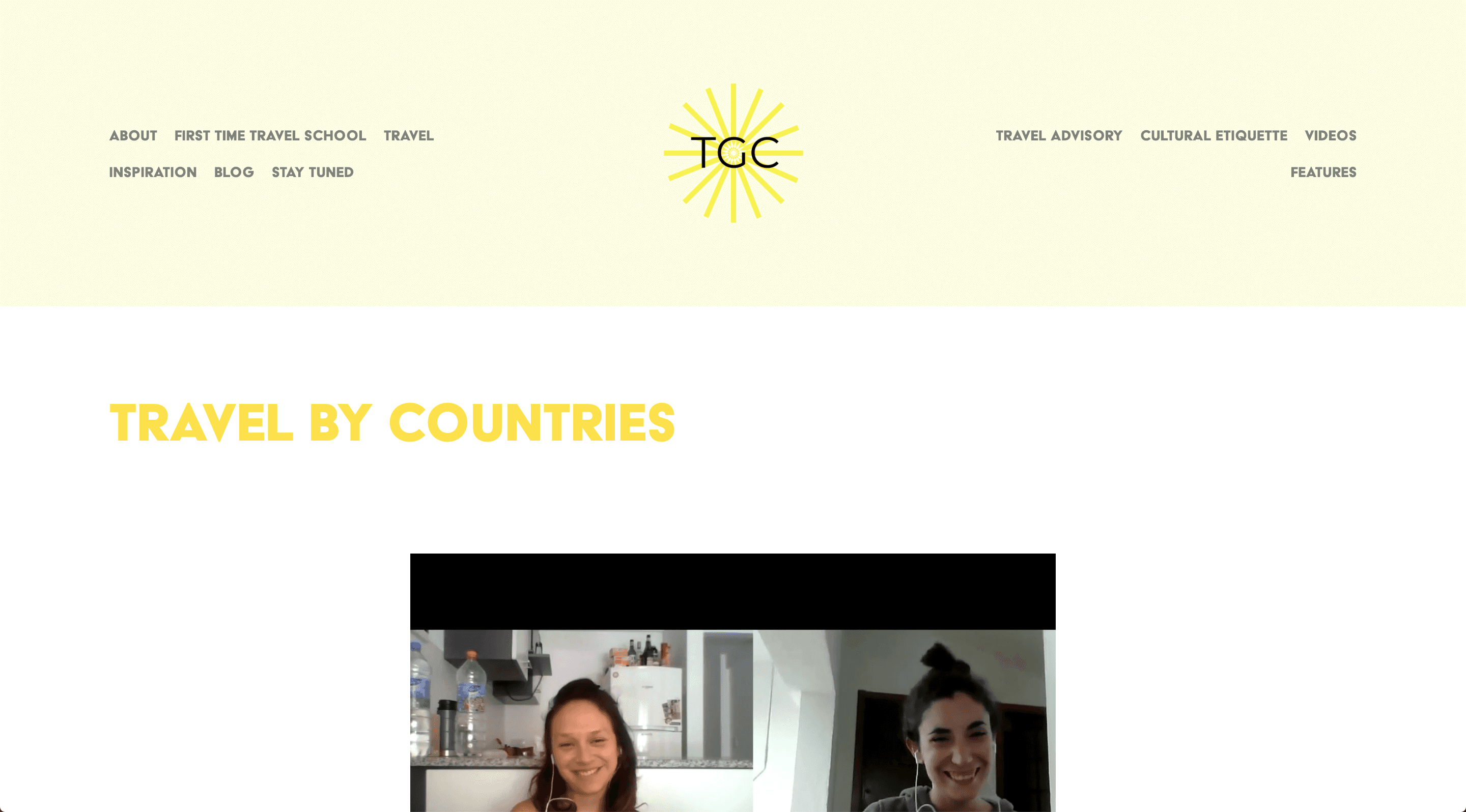 Money Saving Expat
Finally, it wouldn't seem right to publish an article about the best expat blogs without giving our own blog a mention. At Money Saving Expat, we post a new article every week, helping you to keep an ear to the ground on the very best ways to save money in the United Arab Emirates. Our articles are written by financial experts and expats, so whether you're looking to haggle down the price of a house in Dubai, make some lifestyle changes to save money, or even build a credit rating in the UK when you're living on the other side of the world, our blog can help. What's more, we're always taking suggestions, so if there is something you'd like us to cover, just get in touch and we'll do our best to answer your questions.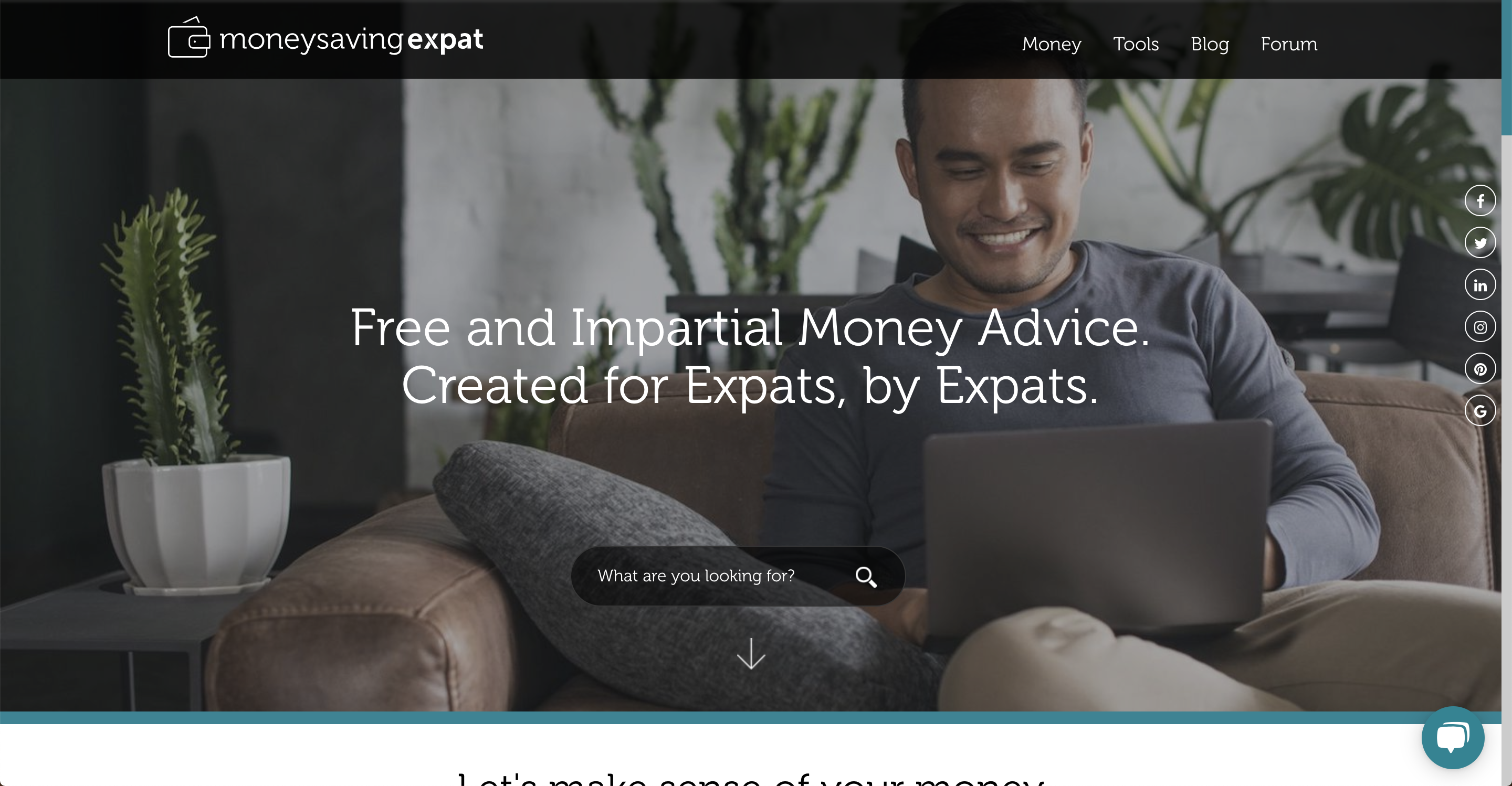 Do you have a recommendation for an expat blog we haven't featured? Let us know in the comments below, and we'll be sure to mention some of our favourites in a future blog post.